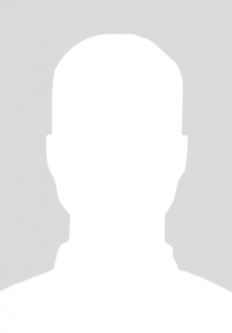 Department of Psychology
Prof. Tina Kavčič
Izr. prof. dr. Tina Kavčič je univerzitetna diplomirana psihologinja in doktorica psiholoških znanosti. Dodiplomski in podiplomski študije je zaključila na Oddelku za psihologijo FF UL.
Na Oddelku za psihologijo je kot raziskovalka zaposlena od leta 2000, trenutno kot članica programske skupine Uporabna razvojna psihologija. Kot visokošolska učiteljica je na Pedagoški fakulteti Univerze na Primorskem predavala predmete s področja psihologije razvoja in učenja, od leta 2019 pa predava psihološke vsebine na Zdravstveni fakulteti UL. V okviru raziskovalnega in pedagoškega dela je sodelovala tudi s Pedagoško fakulteto UL in Pedagoškim inštitutom. Kot gostujoča profesorica je predavala na Pedagoški fakulteti Univerze v Trstu. Je področna urednica pri znanstveni reviji Psihološka obzorja.
Za diplomsko delo je prejela Prešernovo nagrado FF UL, sodelovala pa je tudi pri dveh člankih, ki ju je Javna agencija za raziskovalno dejavnost RS prepoznala kot izjemna dosežka slovenske znanosti. 
Raziskovalni interesi:
razvoj osebnosti in njen pomen za različne razvojne izide: razvoj mer osebnosti otrok (prosti opisniki, vprašalniki); preučevanje strukture, stabilnosti in razvoja osebnosti v otroštvu; preučevanje napovedne vrednosti osebnosti za socialno prilagajanje, medosebne odnose v družini, učno uspešnost, duševno zdravje v odraslosti, fizično zdravje;
pozitivni razvoj: preučevanje razvojnih sprememb v blagostanju, dejavnikov blagostanja, načinov doseganja sreče in njihovega pomena za blagostanje posameznikov, vloge osebnostnih značilnosti kot dejavnikov tveganja ali varovalnih dejavnikov v ugodnem in neugodnem duševnem zdravju;
socialni razvoj: raziskovanje razvoja kompetentnega vedenja, vedenja ponotranjenja in pozunanjenja; značilnosti in dejavnikov odnosov v družini; osamljenost v otroštvu in mladostništvu;
prehod v odraslost: značilnosti tega razvojnega obdobja, razvoj osebnosti, doseganje meril odraslosti, osamosvajanje od mam in očetov;
prevod, priredba in/ali standardizacija psiholoških merskih pripomočkov ter vodenje usposabljanja za njihovo uporabo:  Lestvice zgodnjega razvoja Bayley-III, Vprašalnik o socialnem vedenju otrok, Vprašalnik o medosebnih razlikah pri otrocih in mladostnikih,  Baterija za oceno otrokovega gibanja - ABC gibanja 2. (v sodelovanju s Centrom za psihodiagnostična sredstva).
Kavčič, T. in Zupančič, M. (2005). Sibling relationship in early/middle childhood: Trait- and dyad centred approach. Studia Psychologica, 47(3), 179–198.
Kavčič, T., Podlesek, A. in Zupančič, M. (2012). The role of early childhood personality in the developmental course of social adjustment. International Journal of Behavioral Development, 36(3), 215–225. 
Kavčič, T. in Avsec, A. (2014). Happiness and pathways to reach it: Dimension-centred versus person-centred approach. Social Indicators research, 118(1), 141–156.  
Avsec, A., Kavčič, T. in Jarden, A. (2016). Synergistic paths to happiness: Findings from seven countries. Journal of Happiness Studies, 17(4), 1371–1390.
Zupančič, M., Podlesek, A. in Kavčič, T. (2018). Child personality - adjustment associations at the transition from kindergarten to school: Evaluating the vulnerability and the scar model. Child Indicators Research, 11(1), 97–116.
Kavčič, T. in Avsec, A. (2018). A day in the lives of older adults: Wwhat makes them happy? Psihološka obzorja, 27, 51–60.
Kavčič, T. in Zupančič, M. (2019). Types of separation-individuation in relation to mothers and fathers among young people entering adulthood. Journal of Youth Studies, 22(1), 66–86.
Kavčič, T., Puklek Levpušček, M., Zupančič, M., Poredoš, M. in Bjornsen, C. (2019). Personal correlates of negative aspects of social media and cell phone use. Human Technology, 15(2), 256–278.